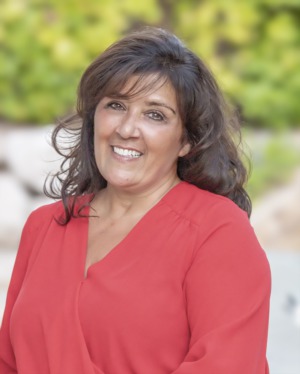 I have more than 20 years of experience in sales and service consistently meeting and often exceeding my customers' expectations. My experience has enabled me to understand my customers' needs and to work tirelessly to fulfill them. I am a "people" person and am enthusiastic about finding out what you're looking for in real estate. I will utilize all my skills to make sure that together we find the right house for you and your family.
Strong, hardworking, passionate, committed and loyal are adjectives I believe my friends and family would use to describe me. I am a proud single mother of four children with my youngest son still at home as he attends high school. I have a daughter and three sons; ages 30, 28, 19 and 16. I also have a 6 year old grandson and a newborn granddaughter who arrived in October who bring me unbelievable joy. My family is extremely important to me and I spend most of my free time with them.

I have lived in Las Vegas for more than 30 years moving from New York when I was a young adult. My heritage is Italian, Spanish and Mexican which is one of the reasons I am so passionate about family and friends. I have two sisters and one brother, two living here in Vegas and one still in New York.

Sales and service is something I am very familiar with having spent more than 20 years in the sales industry. I have a very strong work ethic which I learned from my parents and grandparents. One of the reasons I decided to become a realtor is my passion for people and helping them find their perfect home.